SUPPORT ANTI-VIOLENCE CENTERS D.i.King
WITH A DONATION.
Let's build a future free from violence together.
87 organisations, 106 anti-violence centres, 62 shelters.
Every year they welcome approximately 21.000 women who are looking for their way out of violence, 21.000 women from 34.500 who - according to ISTAT - turn to all 373 anti-violence centers present on Italian territory, offering for free support, listening and a safe haven. An enormous effort, constant work carried out by the approximately 3.000 activists D.i.Re they carry out with competence and responsibility, attentive to the safety and respectful of the anonymity of the women welcomed.
A commitment that also requires adequate resources to guarantee our presence and support to women.
Support Anti-Violence Centres, so that they can continue to guarantee that women who live in situations of mistreatment or violence can have a safe place in which to be welcomed and accompanied on their path to freedom.
Your help is precious, even a small sum can make the difference:
Thank you for being part of the change, let's build together a future free from violence.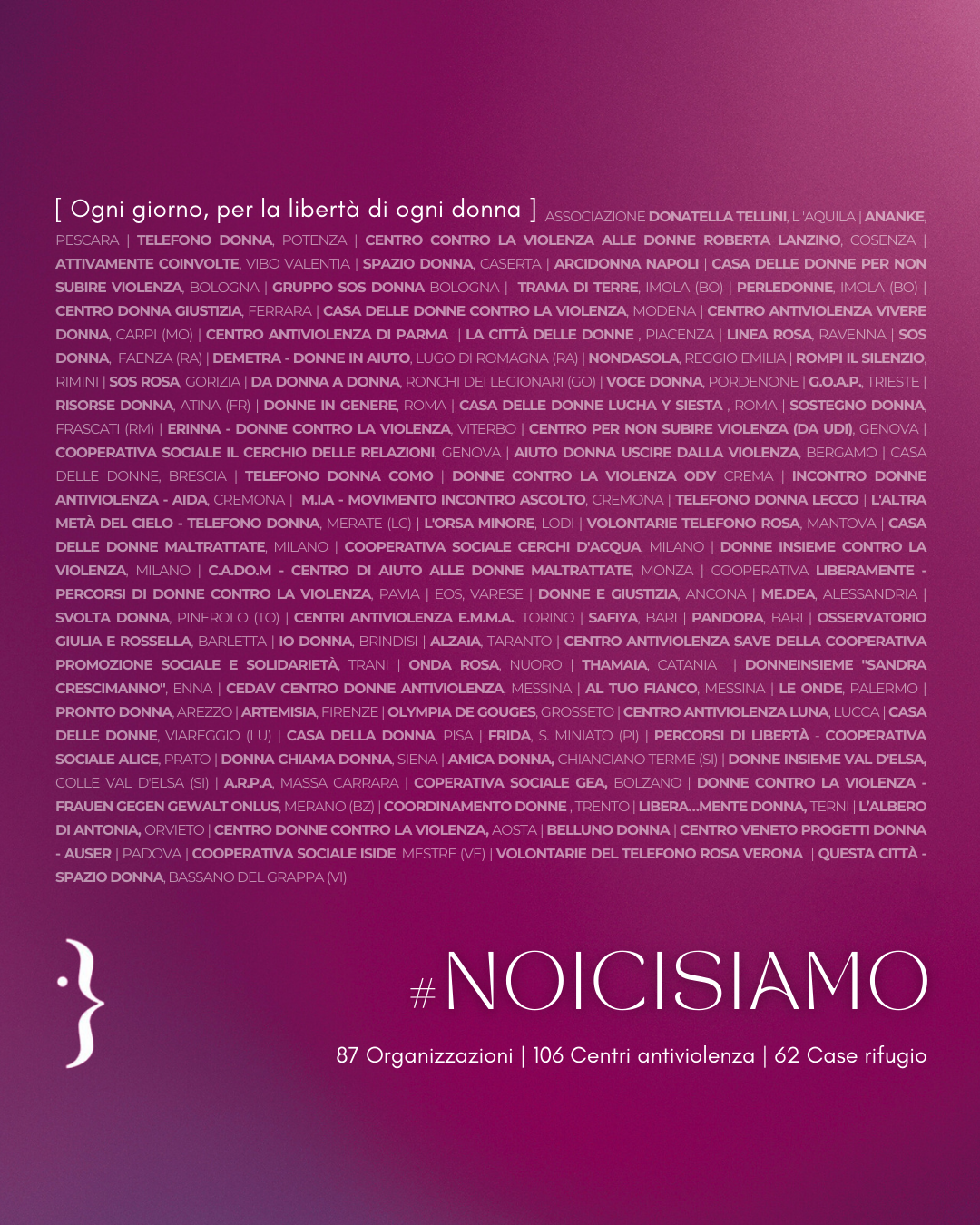 Donate now by choosing an amount
You can also donate by bank transfer.
Bank account details D.i.Re
Heading: WOMEN'S NETWORK ASSOCIATION AGAINST VIOLENCE
Via della Lungara 19, 00165 Rome
BCC Cooperative Credit Bank of Rome
IBAN: IT 65 X 08327 03239 00000000 2299
BIC code: ROMAITRRXXX