Comparison between past and present - reflection and re-edition of the Charter of Anti-violence Centers.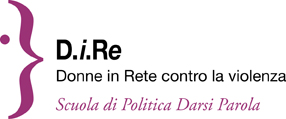 The fourth edition of the School of Politics of the Anti-violence Centers "Giving a word" at the Sant'Anna School of University Studies and Specialization, which gave its partnership, was held in Pisa.
The fourth edition of the School of Politics D.i.Re had the objective of redefining and updating the Charter of the National Network of Anti-violence Centers and Women's Homes, drawn up in 2006, in the light of the changes that have taken place in recent years, both inside and outside the anti-violence Centers gathered in the network.
The meeting in Pisa was a moment of great participation for all women, volunteers, workers, activists of the anti-violence centers belonging to D.i.Re, with theoretical interventions by teachers Gaetana Morgante and Anna Loretoni of the Sant'Anna University of Pisa, and by Nicki Norman, a leader of the Women's Aid Federation of England, the English anti-violence centers network.
The work was structured in workshops to thematize the principles and practices through shared reflections.
School of politics Giving word to oneself. Fourth meeting
Sant'Anna University, Piazza dei Martiri della Libertà 33, Pisa
Program (download pdf)

Saturday April 8th
Theoretical part and seminars: 10: 00-19: 00
Sunday April 9
Seminars: 9: 00-17: 00
Saturday at 21.30 pm at the Rossi Aperto Theater, concert No Woman No Die. The network of Tuscan musicians together against violence against women between music and words with Giorgia Del Mese, Elisabetta Maulo, The madmen on the river, Scandalosobrio.
Some CVs of those present at the School of Politics of D.i.Re, Pisa, April 8-9, 2017 (pdf)
Materials:
Register:
Reserved for DiRe Centers, they must be received by March 30th.
Registration form

More information:
Hotels / Hostels in Pisa (pdf)
How to reach us from Pisa Centrale station: You can use the line LAM Green (the stop is in the Piazza della Stazione), get off at the stop Medicean 1, walk in the opposite direction to the direction of travel and turn left into Piazza Garibaldi. From here, continue on Borgo Stretto and Borgo Largo for about 400m, then turning right into Via San Lorenzo. After 100m you will find yourself in Martyrs Square of Liberty (formerly Piazza Santa Caterina). The entrance to the Scuola Superiore Sant'Anna will be on your left.
If you prefer to reach the School on foot (15-20 minutes on foot), from the Station exit you must always walk straight, taking Largo Fathers of the Constitution towards Piazza Vittorio Emanuele II. Then continue on Course Italy until you reach the Ponte di Mezzo, crossing the bridge you will find yourself in Piazza Garibaldi (from here continue as above).
With the support of the Waldensian Church