The story of a young woman in training
Mariabruna Pelaggi *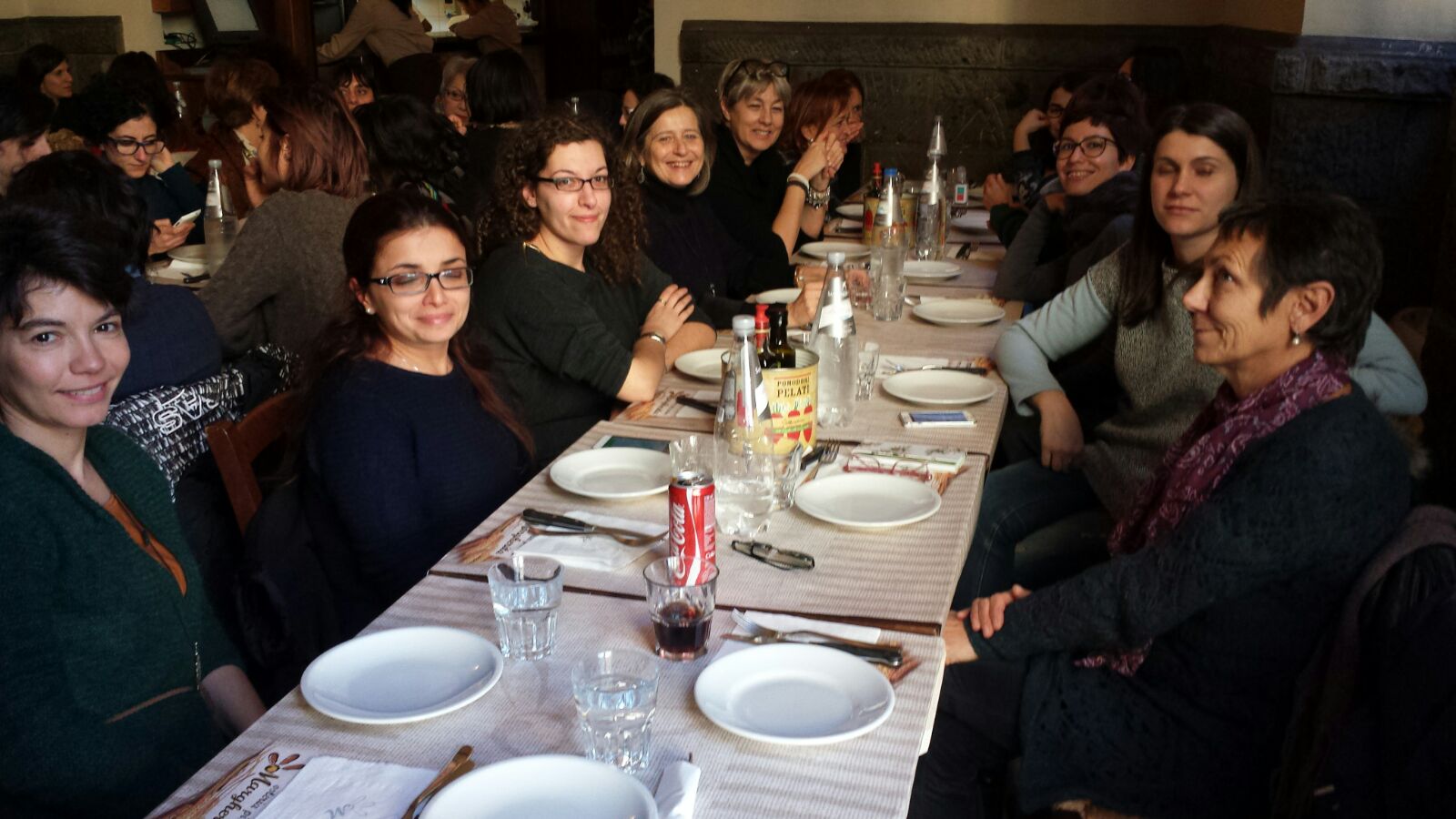 The first two days of the Training Course promoted by D.i.Re (thanks to the contribution of the Guess Foundation) at the International Women's House in Rome. Many of us attended such a special occasion, which will allow some of us to start a process aimed at activating a Job Orientation Desk within our Centers to which we belong. Also present were female workers belonging to Centers that already have an active Helpdesk and have, therefore, been able to experience support and accompaniment in the world of work for women who have embarked on a path out of violence.
The two days allowed all of us to learn specifics skills on job orientation,women empowerment of women welcomed in the chosen centers, as well as providing us with the essential tools to be able to help them in this context. We also had the opportunity to discuss, together with the teachers and the project coordinator, Daniela Santarpia, on the differences and / or points in common of the regional contexts and on those that could be elected good practices.
The first day led by Francesca Fadda (Ananke anti-violence center in Pescara), allowed us to retrace the history of gender orientation from the beginning to today. In the following, issues have been discussed that will allow the implementation of a specific project applicable to every single woman.
We realized how important it is to have a thorough knowledge of the labor market, national and regional legislation and the possibility of "weaving networks" with the entities present in the reference area.
On the second day led by Giovanna De Simone (Centro Donna di Ferrara), attention was focused on internships, starting with national and regional legislation. Closely connected is tutoring: each of us will have this task in order to follow the women belonging to the CAV in a path that takes the form of social inclusion.
I am convinced that moments such as those experienced during the training course represent a wealth from different points of view: professionally, they allow us to expand our field of action in favor of the women we work with every day, learning new knowledge and improving on what we have got to gain experience; from a personal point of view, on the other hand, I believe they allow you to compare yourself with the different regional realities, with the different friends and companions, get to know those who had never met and why not, establish relationships with some of them that can go beyond the simple relationship professional and political sharing.
As the representative of the Guess Project for the anti-violence center to which I belong, when I learned that we had been selected among those who would have participated, I was pervaded by a series of emotions: happiness, pride but also fear in approaching a path totally new for me and my companions from Cosenza. My desire to do and learn immediately canceled the fear of failure, even if the sense of responsibility remains which however represents an incentive to do my best for myself, my Center and all the women who ask us for support from this. another point of view.
It was wonderful to note that there is no competition between us women who took part in the course and that the comparison was a moment of growth and not of negative criticism.
During the course we had the opportunity to talk about ourselves, about our experiences. We often found ourselves, with many, on doubts that were clarified together and on fears that were faced equally in groups. The expressed difficulties of some have found the support and precious advice of those who had already been through it; the successes of others have been an incentive for all!
Another welcome moment of discussion was that of the lunch break. As Claudia Ciccarelli of the Giulia and Rossella Observatory Association said, with whom I shared this moment of reflection on the Course: "Sharing working concepts around a set table gives the feeling of belonging to a large work group that moves in a common direction. If, in addition, this is accompanied by the use of an essential transversal competence, creativity, you return home with a wealth of enriched, constructive and functional comparisons for the purpose of growing your professional and personal reality.".
Another comrade Beatrice of the Centro Donna Giustizia in Ferrara comments on what they lived together:
"I believe that the course is a good chance for growth as Centers, as branch operators and as women. The fact that it lasted two days also allowed us to discuss the peculiarities of the different territories of origin and the realities of the different Centers, not to mention the difficulties that unite us, such as relations with social services and municipalities. I find it overwhelming; the teachers were very good at making the two days interesting and not boring at all. An experience that I really enjoyed! "
I know perfectly well that what was sown during the days of the course was not consumed there, but the sharing and collaboration will continue even at a distance, as we are also equipped with tools that contemporary technology allows us to use to keep in touch and be able to refer. and entrusting each other to putting into practice what they have learned in Rome.
The network of anti-violence centers is a symbolic place that unites in the name of a principle shared as much as possible, but thanks to similar encounters, this also becomes a physical place made up of relationships between women sharing the same expectations, energies, experiences and enthusiasm. This is what we have been able to touch during these two days: determination and desire to do together; and this we believe is the sense of being part of a network!