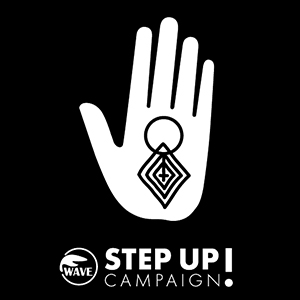 The 25 May 2016 D.i.re launch the campaign Step Up! nationwide, which comes made simultaneously in 18 countries Europeans from organizations belonging to the European network Wave - Women Against Violence Europe, the European network of anti-violence centers.
What is Step up!
step up! indicates a physical action, climbing, taking a step and at the same time the idea of collective action towards the improvement of a situation: in this case concretize, increase, consolidate the forces and resources in the fight against gender-based violence.
One in three women in Europe is subjected to physical or sexual violence while the states ensure limited, and in some states non-existent, access to anti-violence centers. WAVE's 2015 report highlighted how, compared to existing needs, specialized support services to support victims of gender-based violence are scarce and unfairly distributed over the territories. In Europe, more than 47 anti-violence centers are missing and only 9 of the countries outside the EU provide a free 24/7 help-line. Ethnic minorities, immigrants and refugees, women without a regular residence permit, disabled, elderly and lesbian women are the most discriminated against.
The European Union recommends one refuge for every 10.000 people and one shelter for every 50.000 inhabitants, therefore in Italy there should be 5.700 beds and instead there are only 500. The requests of many women remain unanswered despite the fact that many of them are life threatening.
These are just some of the data on which Wave has decided to launch the campaign To guarantee a life free from violence to the women of today and tomorrow, it is necessary to act: hence the motto of the campaign Step Up!.
"We ask the European authorities and national governments to Step Up!That is, to take a step in the right direction and ensure the investments necessary to fight and prevent violence against women ".
Rosa Logar, WAVE President
From 2016 to today the campaign Step Up!has carried out actions on two levels: since 2016 as required by the Istanbul Convention and raise awareness and involveyoung women to prevent and combat male violence against women.
To date, the countries participating in the Campaign are: Bulgaria, Croatia, England, Estonia, Finland, Georgia, Italy, Kosovo, Macedonia, Moldova, Montenegro, Portugal, Spain, Romania, Russia, Scotland, Serbia, Ukraine.
Step up campaign launch! 25 May 2016
Step up campaign! 2016
Step up campaign! 2017
Step up campaign! 2018 - 2021