Raise awareness among the new generations on an issue as delicate as it is important as violence against women and try to put an end to justifications and a culture of silence that can lead to numerous cases of femicide.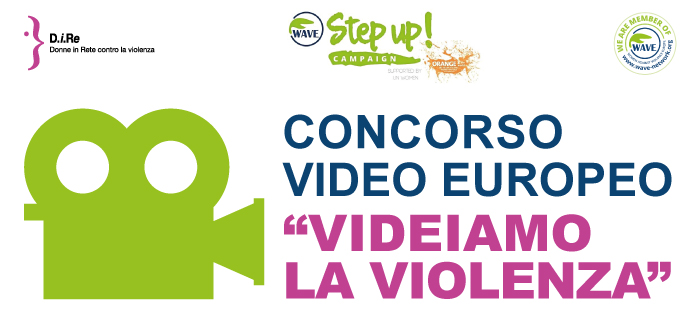 It is a great challenge that D.i.Re (Women in the Network against violence), an association that brings together 77 anti-violence centers from all over Italy, has collected in collaboration with the network WAVE (Women Against Violence Europe) which groups together at European level the anti-violence Centers which aim to fight against violence against women and today extends to 46 European countries.
In the context of campaign Step Up! launched in May 2016 at the same time throughout Europe which aims to strengthen the rights of women victims of violence, the network invites all young people to participate in the YOUTH VIDEO AWARD!
Launched in Italy on the site of D.i.Re with the title "We see The Violence"Is a competition aimed at young people aged 18 to 25, youth organizations, schools and university departments that deal with media and cinema to have an active role in the competition.
The main goal is to raise awareness among young people on the issues of violence against women and encourage women to seek help and support. Therefore the content of the videos must focus on strengthening the rights of the victims. All types of violence against women can be treated and must be linked to the problem of access to efficient and effective structures and supports. There are some questions to keep in mind: What is the best way to help these women? In our society how can we ensure a safe way out of an abusive relationship?
Final public awards in Bologna, Cinema Lumiere and for the winner in Brussels at the European Parliament. Three minutes of video is the maximum time, not many but it can be 180 seconds that will change someone's life. You just have to participate!
The competition will expire on November 19, 2016, it has been extended for a week.